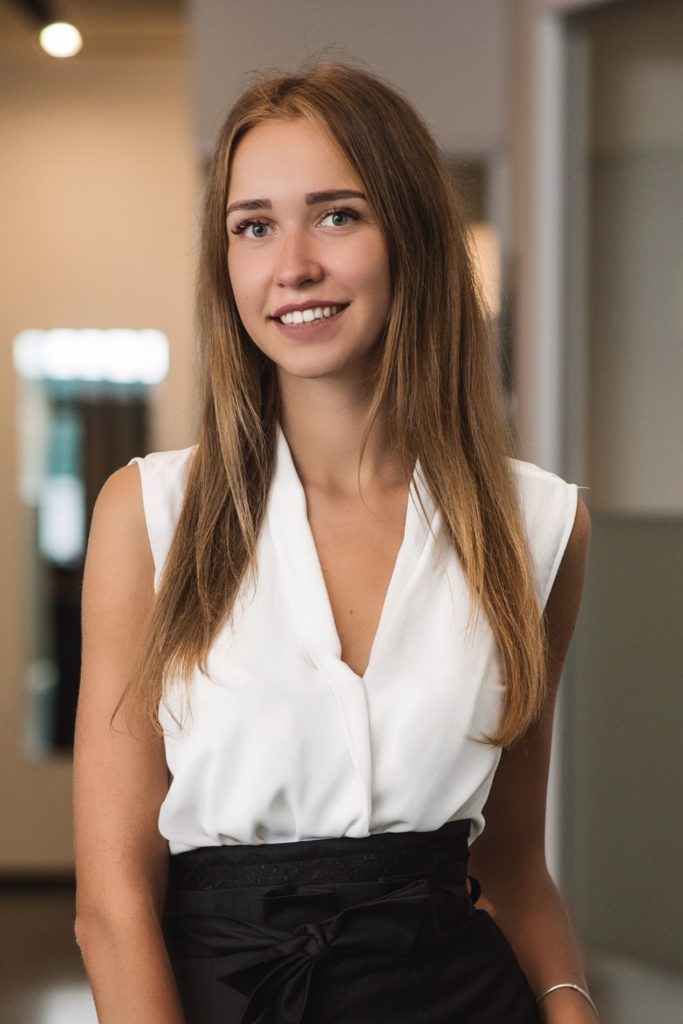 Anna Koshulynska
Associate
Migration Law and Practice
Specialization: Migration law, administrative and civil law
Anna Koshulynska is an expert in legal support of foreigners and stateless persons in Ukraine. In particular: citizenship of Ukraine; immigration to Ukraine; registration and cancellation of a temporary / permanent residence permit; employment of foreigners, their registration;  obtaining Ukrainian visa, obtaining a tax ID in Ukraine and documentation of Ukrainian citizens. Anna worked with more than 100 clients from all around the world: Australia, Denmark, Germany, Switzerland and others.
Anna Koshulynska joined the team of BK Partners in 2018.
Scientific publications:
"Law as a source of constitutional law of Ukraine: the concept and content of constitutional laws";
"Collective agreement: parties and content".
Education
Ivan Franko Lviv National University, Law Faculty, Master of Laws
Professional membership and participation
Member of the Ukrainian bar Association
Member of the "School of Practical Law" at the Ukrainian Catholic University
Speaker of the II and III International Scientific Conference "Actual problems: economic, social, innovative, legal and humanitarian aspects"
Legal support in the Community for orphans registration.
Consulting the Orphan Care Centre