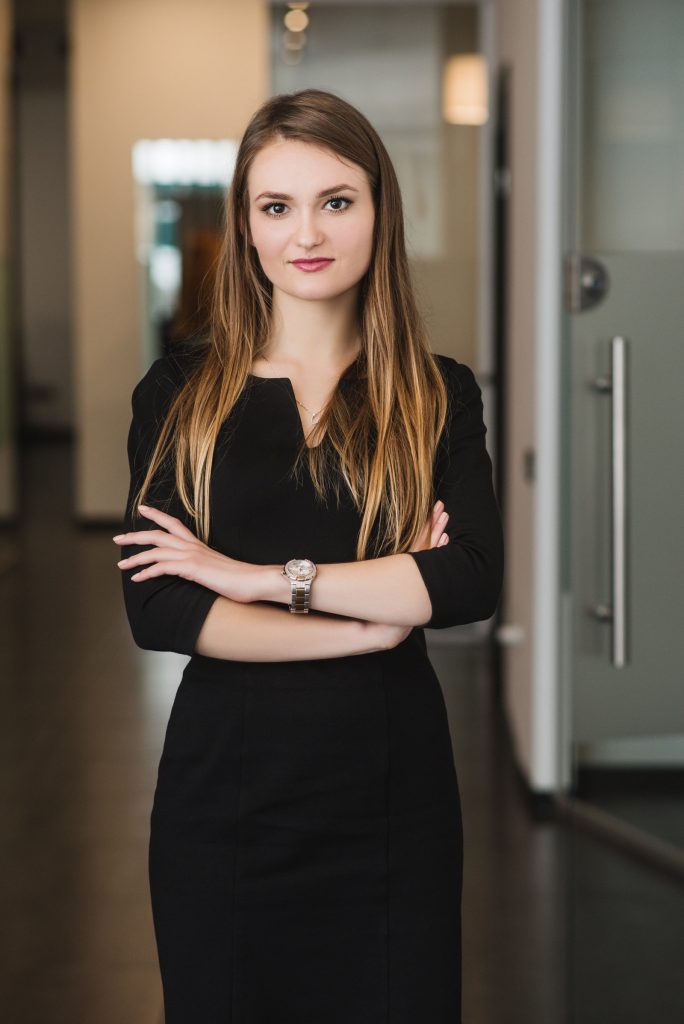 Oleksandra Petrenko
Senior Associate
IT Law Department
Oleksandra has significant experience in the following areas: registration of  IT companies, co-workings, preparation of all accompanying documentation, tax structuring, as well as legal support of business at all stages of its development.
Oleksandra also provides legal support of the non-resident company (Spain), of foreign economic activity (with counterparties from the USA, the UK, Israel, Spain, Germany, Cyprus, Sweden, Poland, etc.), of investment activity with sources of financing from South Korea.
Drafted and analyzed more than 300 contracts in the IT-sphere: on software development and provision of other IT services (both master service agreements and on provision of specific services), non-disclosure agreements, non-solicitation agreements, non-compete agreements, foreign economic agreements, civil law contracts, contracts with subcontractors, contracts for provision of services of counteragents selection, etc., as well as other IT documentation. Oleksandra worked on intellectual property assignment agreements, contracts on collaboration, public offer agreements, etc.
Oleksandra accompanied copyright and trademark registration (over 30), including international registration under the Madrid system. Protection of intellectual property rights, including in cases of violation on the internet is among her expertise. Oleksandra is a fluent English speaker (C1 English level confirmed by International Legal English Certificate). She joined our team in 2016.
Specialisation: IT-law, intellectual property, contract and corporate law, judicial representation.
Education
Ivan Franko National University of Lviv
Master of Laws
Professional membership and participation
Member of the Ukrainian Bar Association