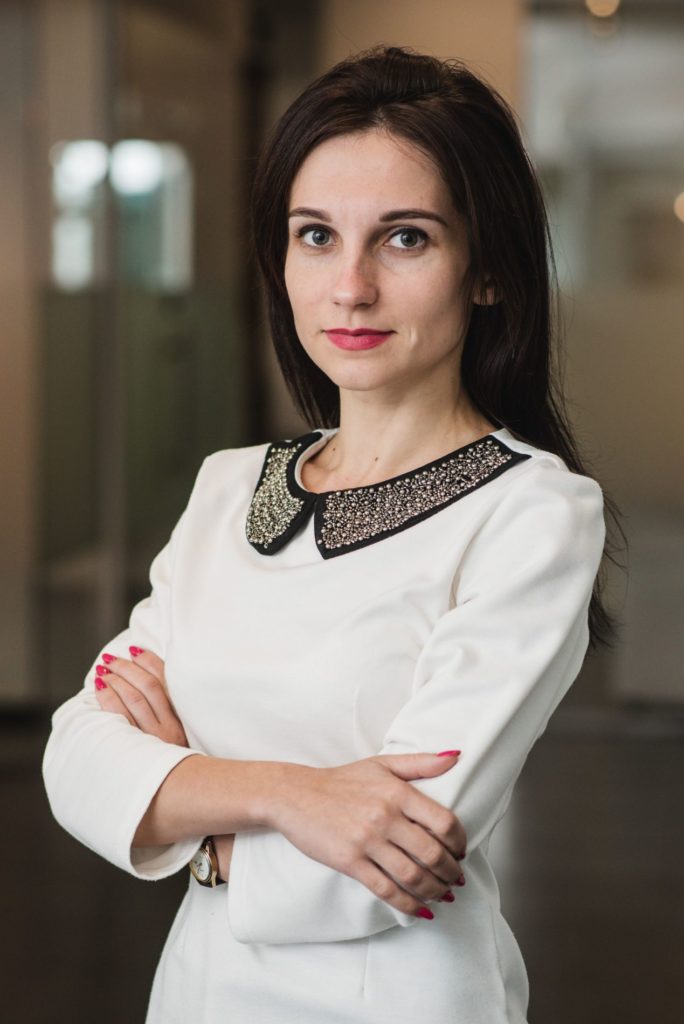 Tetiana Kordiiaka
Attorney
Head of Real Estate Department
Tetiana is expert in areas related to real estate, consumer rights protection, contract and commercial law. She provides legal support in the purchase of the apartments in new buildings, which includes a detailed analysis of the contract proposed by the developer, distinguishing of the possible risks and advantages; verification of all permits and the information about the developer. She also provides legal support in the purchase of real estate objects in the secondary market – from writing a contract to a full legal analysis of the apartment or house, in the purchase and lease of commercial premises and legal support of buying and selling business (beauty salons, hotels, restaurants etc.).
In the field of contract law, Tetiana prepares civil and commercial agreements taking into account the wishes of the client and maximally protecting their interests under the contract. The main rule of drafting contract is to consider all possible situations that may arise during its fulfilment and to regulate the order of action of the parties. Consumer rights protection – submission of complaints to the State Committee for Consumer Protection, conducting court cases on consumer rights protection. Commercial law: representation of clients interests in issues related to debt collection under contractual obligations: at the stage of pre-trial settlement of disputes (writing claims to debtors), in commercial courts and at the stage of enforcement proceedings.
Tetyana discovered a number of problematic developments, which allowed customers to avoid a risky purchase transaction for more than UAH 1 million.
Tetiana has been working at our company since 2015. She started her professional career in 2013 as a legal adviser at one of the leading enterprises in Lviv.
Specialization: Real Estate, Contract law, Consumer rights protection, Commercial law.
Education
Ivan Franko National University of Lviv
Master of Laws
Professional membership and participation
School of Polish and European Law (Ivan Franko National University of Lviv)
Speaker
Forum of New-built Real Estate
Real Estate Legal Forum
Brokerage Academy