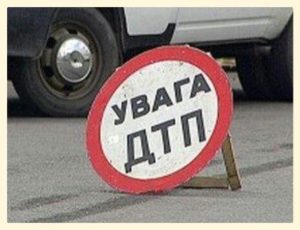 Unfortunately, traffic accidents happen every day, and very often it does not depend upon us. That's why it is important to know your rights and duties if it happens to you.
1)      In no case flee from the accident scene. It would only make things more complicated and in addition you may bear a much heavier administrative or criminal responsibility. If there are victims, remember, the failure to provide them any assistance is a crime and is punished by the law. Better call your lawyer.
2)      Immediately after an accident, you must:
–          Stop, put on the car lighting;
–          Do not touch the car and do not change its position – you destroy the evidence.
–          Set the warning sign.
3)      If there are victims, call the ambulance (103) or send them to the hospital by taxi.
If it is impossible, drive them by your car, but previously find witnesses, fix the position of the car and people with a piece of chalk. Take victims to the hospital and come back.
4)      Call the police (102) – calls are FREE from any cell-phone.
Fix everything – fact of the accident, the damage done, names of witnesses. Make some photos, if possible.
Do not use alcohol-based anti-anxiety medicines (which may affect the examination for alcohol) unless absolutely necessary.
Do not hurry to plead guilty! It is possible that both parties broke the traffic rules rules, or it is road services' guilt (bad road, road pits, etc.).
Insist on fixation of all details of the accident by the police officer in the minutes. Read it before signing. Write down if you don't agree with the content in full or partly. You have a right not to sign it if you don't agree with what is written down.
As a result, police officer must prepare 4 documents:
–          Minutes with a detailed description of the accident
–          Scheme of the accident
–          certificate of participation in road accident (is issued by police afterwards and is needed for your insurance company)
–          not compulsory, but alcohol test may be taken.
5)      Call your insurance company
6)      Call your lawyer (if you haven't done it yet)
7)      Legal responsibility after car accident depends upon the consequences. It may be of three types – criminal, administrative and civil.
Criminal responsibility takes place if there are consequences in the form of corporal damage (according to the results of forensic expertize).
Administrative responsibility (in a form of a fine) comes for the breach of traffic rules, and civil one – for material and moral damages caused by you.
8)      Never drive when you drank alcohol.
Driving in a drunken state is forbidden and a guilt person will have to pay fine and may be deprived of the right to drive for 1-2 years.
It is impossible to describe all possible situations. If you are in a foreign country, find a Ukrainian-speaking lawyer who knows all peculiarities of our legal system and may help you if car accident happens to you.
For legal consulting, call (096) 002-01-00.