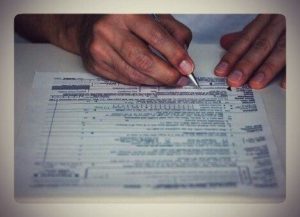 In order to start up any business activity, the company needs to settle a number of organizational problems: to get registered, obtain necessary certificates, permits for business start-up, licenses, patents etc. The number of documents required depends on a large scale upon the type of activity the company is going to be engaged.Before the start-up of the company's activity, a trade patent, license (if required) and a start-up permit shall be obtained.
Let us consider several basic permits for business start-up required to start a company's activity:
Permit from the Fire-fighting Inspection Bodies
Earlier (until 01. 07. 2013) legislation of Ukraine in the field of fire safety forbidden to start work each newly created enterprise put into operation new or reconstructed industrial, residential premises without obtaining a special permit which issue by the fire safety bodies.
On July 1, 2013 a Code of Civil Defense of Ukraine  № 5403-VI, adopted by Parliament on 02.10.2012, entered into force and completely replaced the licensing system of business start up on declarative. This means that now instead of permission to start up any business activity it is necessary to obtain a declaration about  accordance material and technical base of enterprises fire safety requirements.
Permit for the Trade Object Placement
In fact, legal grounds for processing and issuing permits for the trade object placement does not exist, because the need for obtaining it does not provide any legal act.
Permit by the Sanitary-Epidemiological Committee bodies
According with the Law of Ukraine «On insuring the sanitary and epidemiological well-being of the population» dated 24.02.94, № 4004-XII, putting into operation new and renovated objects of industrial, social and cultural and other purpose, shall be approved by the State Sanitary-Epidemiological Committee.
Within its competence under the law Sanitary-Epidemiological Committee bodies are authorized to issue the following permits:
– operating permit for the food industry enterprises;
– expert evidence about conforming enterprise security requirements for life and health
Our contacts:
+38 096 002 01  00, +38 050 431 70 84